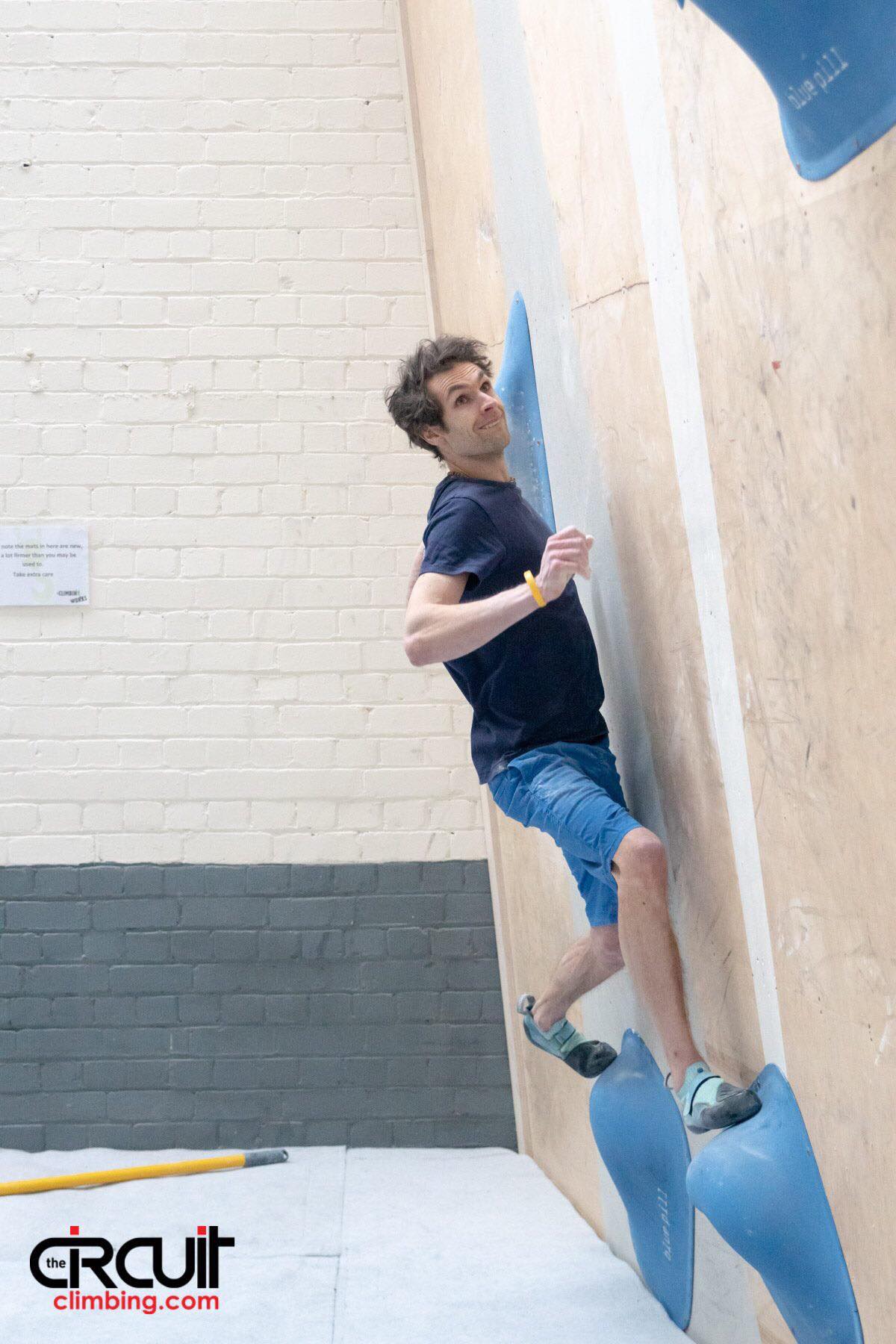 Athlete Review: Haywire by Duncan Bottrill
Above: Mad Rock UK Athlete, Duncan Bottrill
In September I was lucky enough to take a trip to the USA specifically Los Angeles. While here I visited the Mad Rock HQ to pick up some of the newly released Haywire shoes. To say I was excited to get to try these was more than an understatement.
My personal preference for a climbing shoes is something that is super soft, delicate and technical. I want to be able to feel every bump and indentation in the rock or hold while climbing. This is why my favorite shoe has always been the Mad Rock Remora. They are soft and precise but lack a strap which makes it far from ideal for competition climbing or anywhere that requires a technical heel hook.
Introducing the Haywire!!!! 
At a first glance the Haywire has everything you need from a shoe and it lives up to the exceptions massively. The one piece molded sole is super flexible in the midsole meaning that you get amazing precision, help build mid-foot strength and you can sizes it down to get a perfect fit. I went 1/2 a UK size down from my Remoras. 
The toe shape is kind of no edge. This is great, I find that the optimum time for a shoe usually is just  after the really sharp edge has worn off. It is basically like the shoe has already been worn in. This massively helps with the precision of the shoe. Not having a direct edge means that you can get a more precise fit for the get go.
The fly knit upper is stretchy breathable and super comfortable. Having such a stretchy upper on the shoe ensures that the shoe fits perfectly on any foot shape. This is something I have struggled with in the past with other shoes where they were either too narrow or too wide and you have to make a compromise somewhere. The fly knit upper is super adaptable making it a perfect choice for all width and sizes of foot.
The heel is basic but perfect! It cups your heel well to ensure a secure position. This is exactly what you need in a shoe like this as it works great on all hold types. This along with the single strap holds the foot securely in place meaning no slippage at all!
So overall the Haywire? Well personally I love it, I've been climbing in it for the last month now and have seriously been wondering where it was before!!! I can't image using anything else currently. The perfect match between comfort and precision!!!