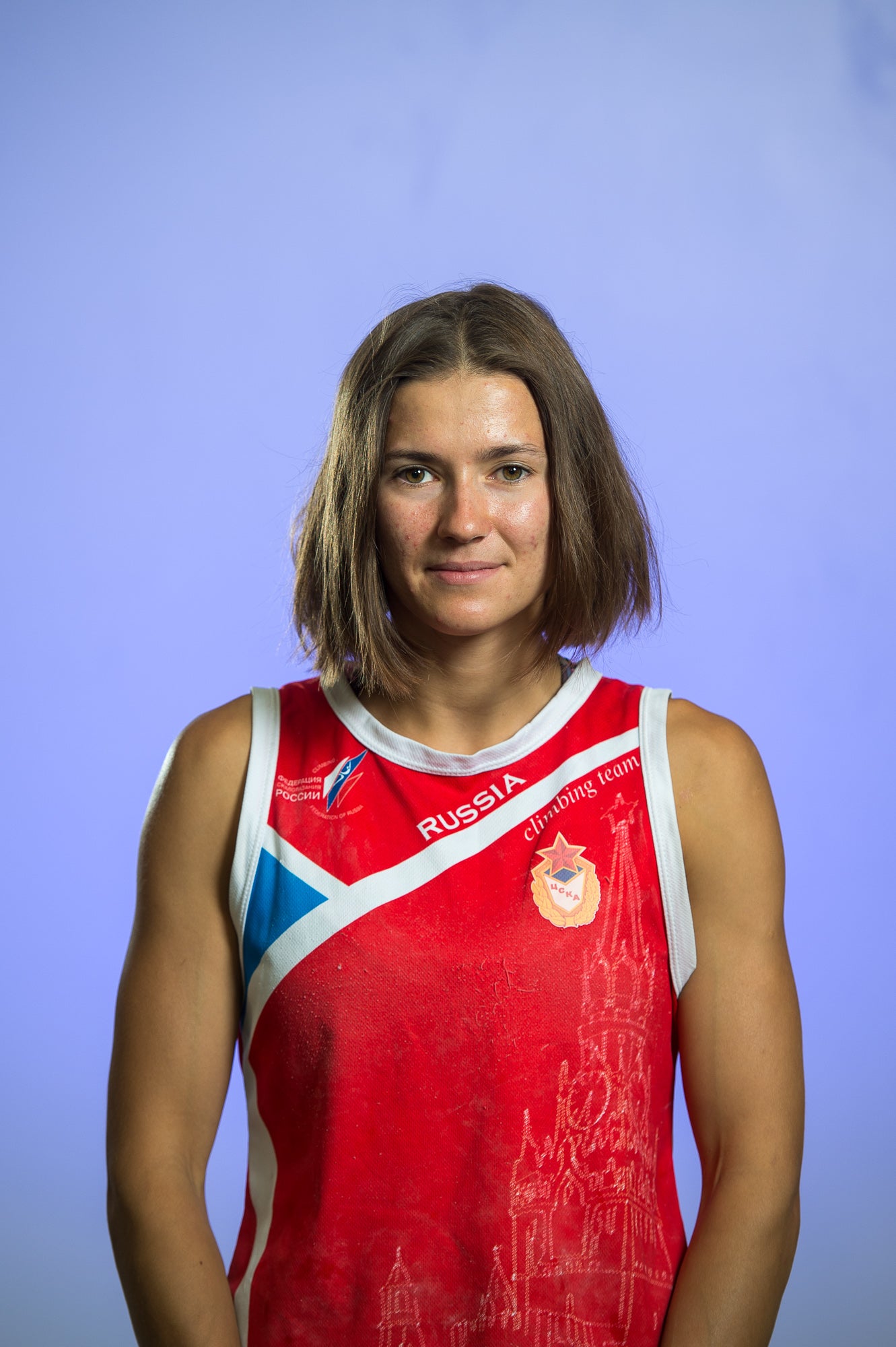 Viktoriia Meshkova // European Champ in Lead, Boulder and Combined
Until the European Championships in 2020, 20 year old Mad Rock athlete Viktoriia Meshkova was a name unknown to many outside of Russia.
To the experienced viewer though, Viktoriia was a name that arose regularly in European and World Youth events, as well as in the Russian domestic competitions. With a 4th place finish in the 2019 Youth World Championship in Lead, and a silver medal at the European Youth Championship that same year, it was clear that Viktoriia is a climber of great potential. Potential that was realized with her incredible run of success in the 2020 European Championships, where she walked away as European champion in Lead, Boulder and most importantly Combined, the last title securing her one of the last sought after Olympic berths.

Originally from Yekaterinburg, an industrial city deep within central Russia and not known for it's climbing, Viktoriia moved swiftly through the domestic youth ranks, earning her first World Cup start in 2017. In her first World Cup outing she secured a spot in the semi-finals in Briancon, a sign of the potential the young star had.

Following that strong start, Viktoriia displayed the patchy form we are so used to in youth competition, alternating between strong results and moments of anonymity where she would be buried deep in the results sheet.
It wasn't until she came under the tutelage of Russian competition climbing legend Dmitrii Sharafutdinov that the youthful inconsistency began to be ironed out. Along with the experience of being a 3 times World Champion in Bouldering, Dmitrii is also a superb physical and mental coach and it is no doubt that his programs were incredibly beneficial to Viktoriia as she was forced to train through a long period of lockdown due to Covid-19 in the lead up to the 2020 European Championships.

In short, Viktoriia Meshkova is an incredibly talented young climber who will be one to watch in the Olympics and beyond.

Words and Images by The Circuit Climbing